These are crappy quick snapshots of them in their current state.
Pay no mind to the state of the dorm room, were still rearranging it and changing crap up.
Thats 4cond 11ga wire, PE screwed up my order...
CD Player and an Xbox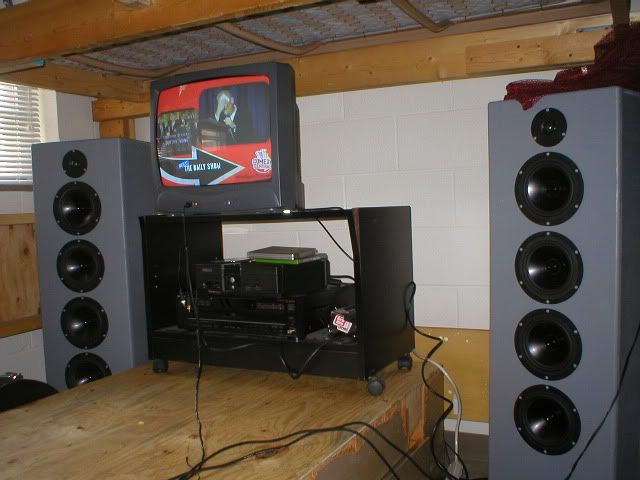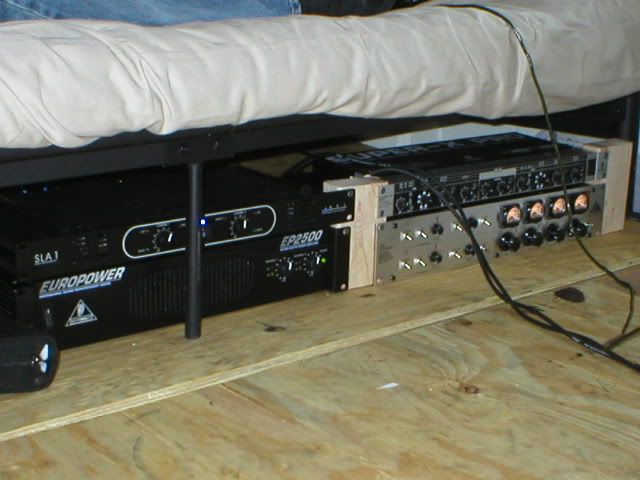 This setup just plain murders the low end, sometimes it is just a pain in the *** cause everying rattles around. It sounds very "real" and sounds just plain good to me atleast, I'm realllllly pleased for building these things for under 500 bucks, just insane. *I think its under 500 bucks, never formally added it all up*
As far as I know, there aren't many audio nuts around here, and the ones that I know I'm trying to get them over here to give me their opinion on them. Everyones opinion so far is that they are awsome, but other than these the best thing they have heard is a Bose radio. Very good topend also, just all aroudn quality sound, does movies very well too.
They are a hair under 3 cubes, double braces per tower, 1" polyfill along the interior, 40hz tune, and dip down stupidly low, just crazy for no sub.