The setup was changed again today. We added their CD player and speakers. I need to get another pic of the new setup.
We sell enough Denon and high-end equipment that people will pay whatever pricetag for the best. That's why we do so well with Subzero and Wolf.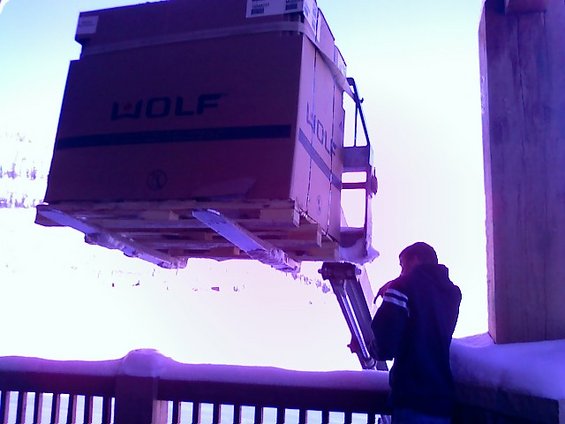 We go to houses like this up in Big Sky:
(This isn't even in the Yellowstone Club where Bill Gates lives.)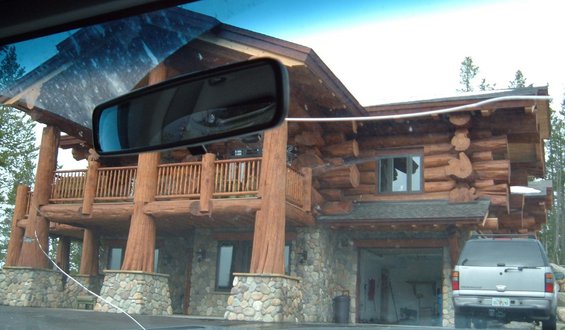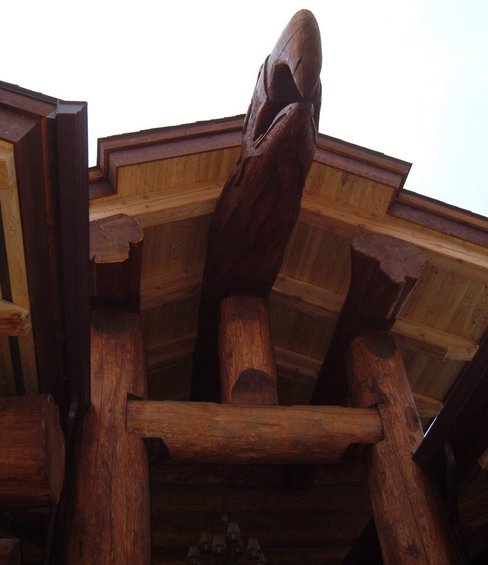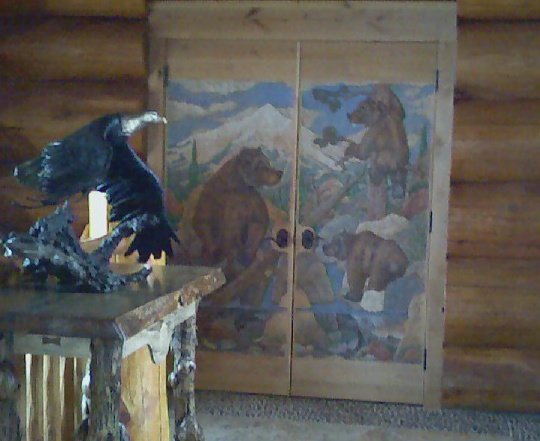 View coming back down from that house: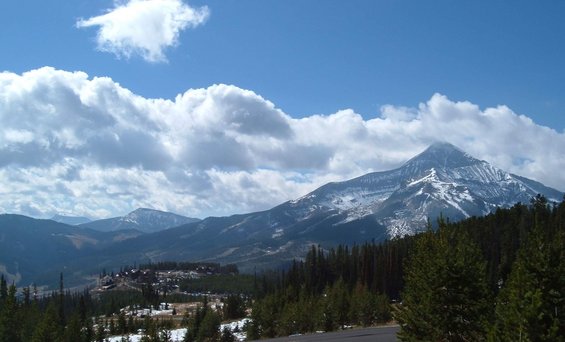 Neat livingroom at a TV install we went to. Luckilly the guy wasn't there.
(I can't tell you any more or I'll have to kill you. There are more pics, one I really can't let you see.)
The new store location: