Ok here is a port I've poured my heart & soul into to make look good for the latest box I've had the honor of undertaking...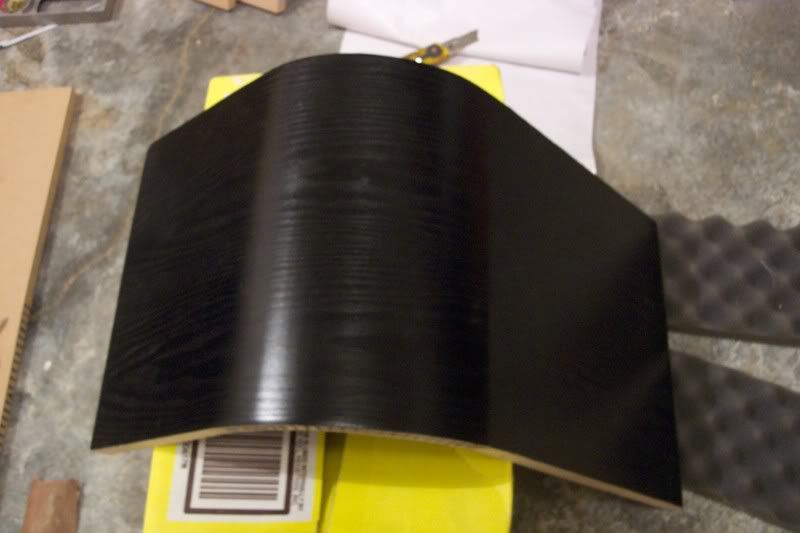 Beautiful? I think so....
And about 24hours later here's what happened...sorry for the poor pics - flash made it impossible to see anything but non-flash made it too dark...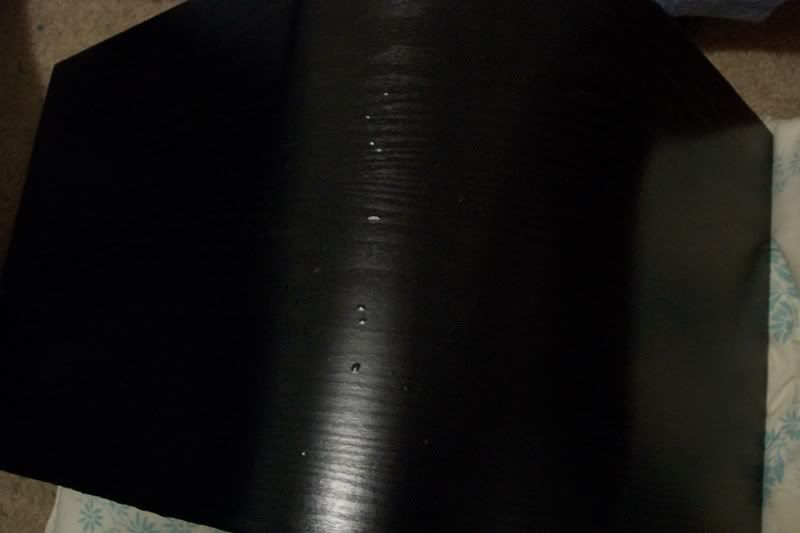 I can still push these air bubbles back down but they pop right back up after a few seconds. My question is how can I treat and hopefully fix this???? I'm guessing that if I heat it it'll only get worse but I've never dealt with this before so I really don't know...
This is EXTREMELY frustrating as it looked dang near perfect after a good 4 hours of putting the vinyl on - I was so proud of myself:) but now this is gonna ruin everything...
Any of you guys know how to minimize or eliminate the air bubbles? This is the vinyl veneer Parts Express sells....stick-on stuff.