I swear, my
body absorbs these resin fumes
, I wear a mask, and my skin is visibly red everywhere open, I have this line from the mask of white skin meeting red skin.
anyhow, I added one layer and two layers in a couple spots (would've done more but I didn't make a big enough batch of resin)
this time I took the trouble of taking off one glove and taking pics, putting the glove back on, working, taking it off, taking a pic, and so on...
here's the sequence in order... I even added a picture of how much I cut in advance, and how I always cut oddball shapes and sizes, since I almost never do the same exact laying pattern.
tip:
you'll notice if you looks closely at the oddly shaped peice going over the hump, it's been cut several times to allow it to bend around the bump without causing air bubbles.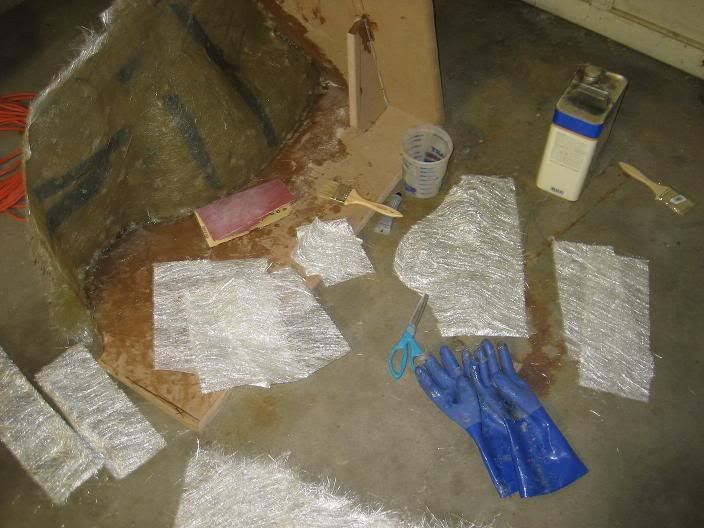 me sanding VERY lightly, to get rid of hairs that were sticking up (which was only in this tiny spot, thanks to the 'jabbing' method, I get a nearly smooth finish each time.)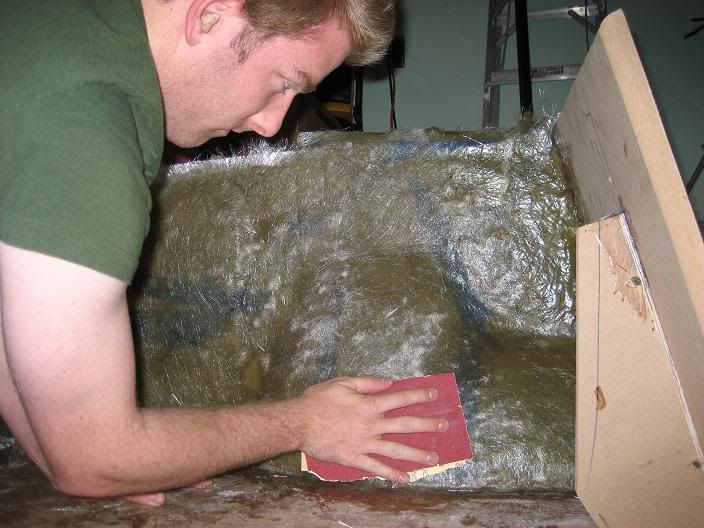 this is step 4 from above, simple to do, but helps a ton in keeping the mat down.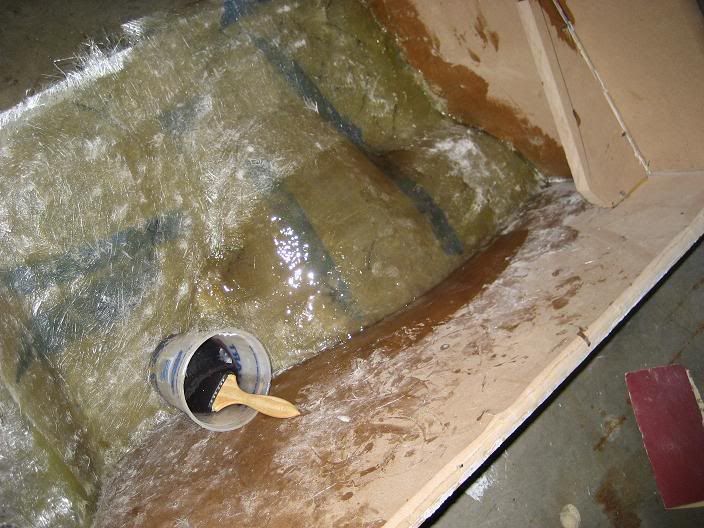 this is what it looks like 'jabbed' by the brush in a couple spots...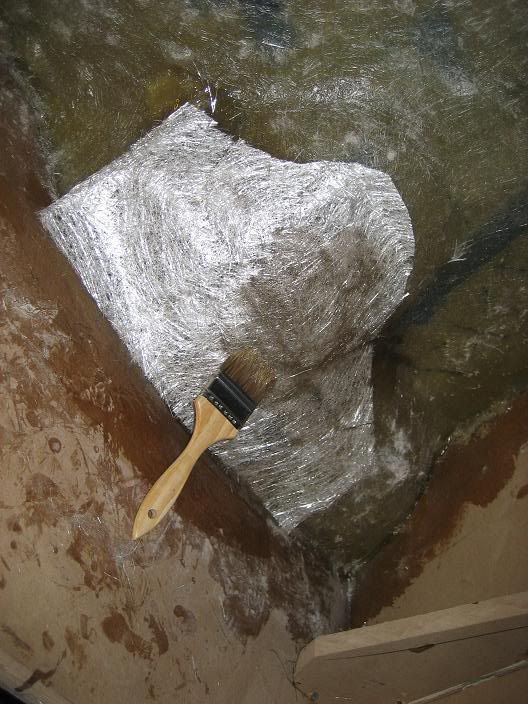 this is how it looks after I added more resin as needed while jabbing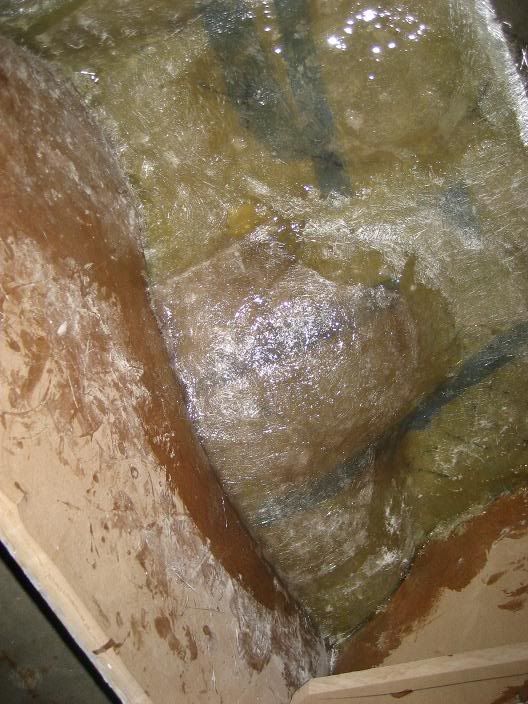 another spot: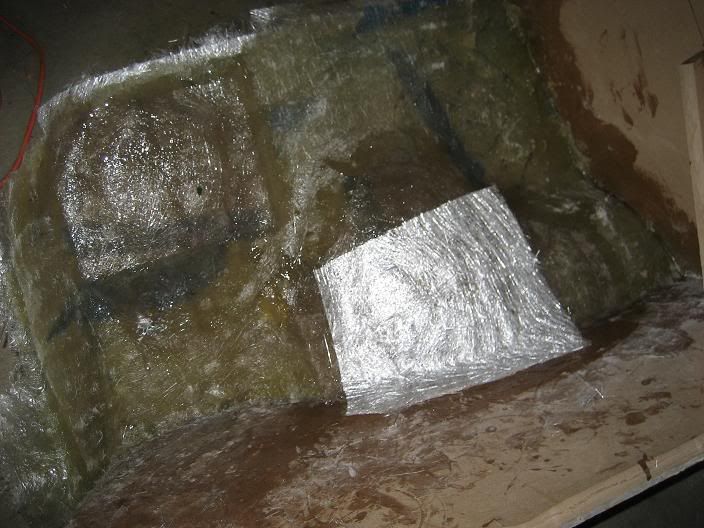 more: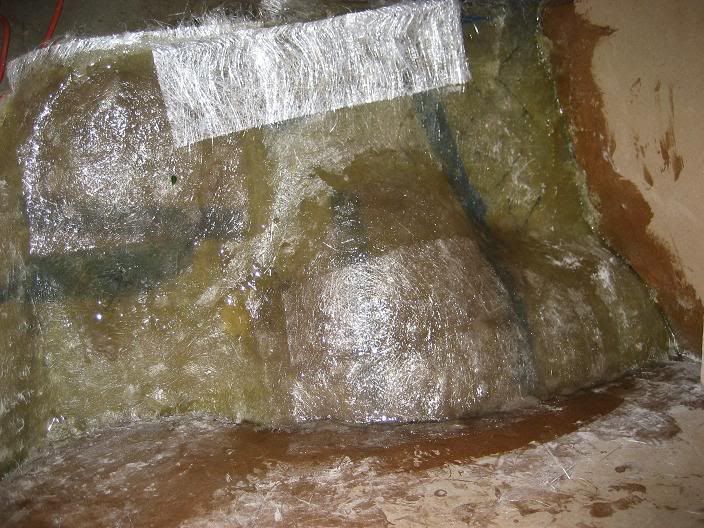 Corners are especially tricky, I find that getting the entire corner saturated
before
saturating the rest of the mat helps keep it in place, but it'll still move a bit, so take your time on these peices as they are important as well.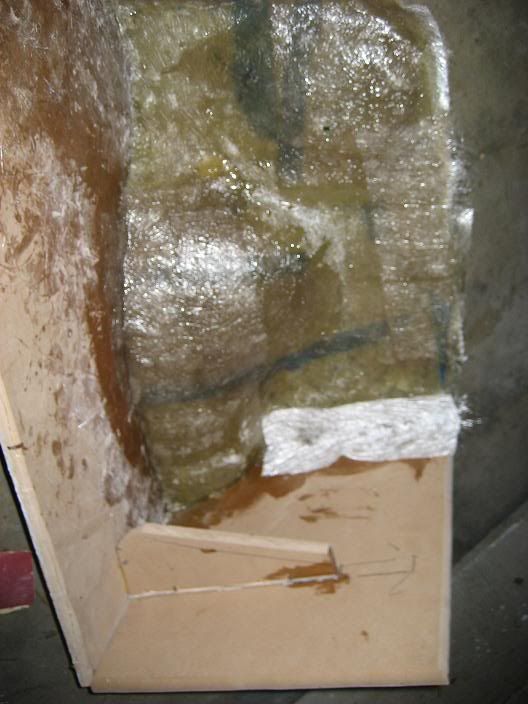 more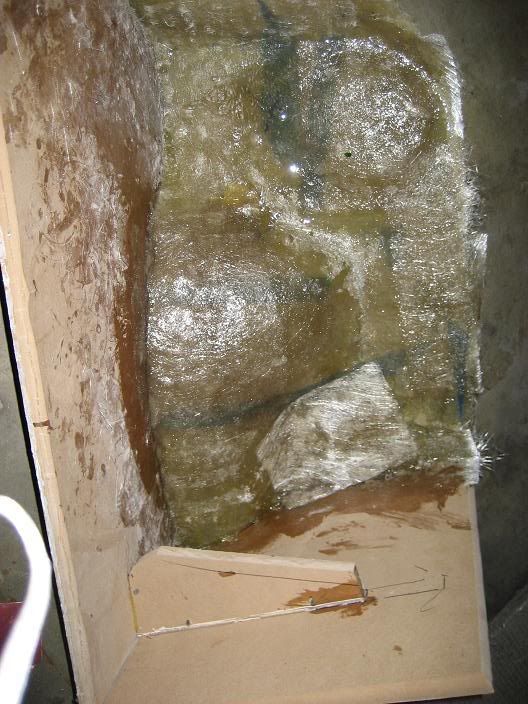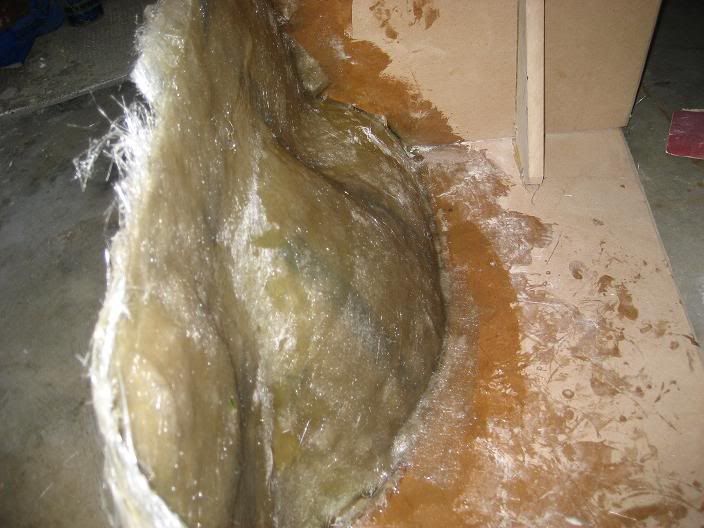 as you see above, it's getting somewhat thicker at around 5 layers overall, I'm surprised I'm not out of resin already, I'm guessing I can do what I've done today once more before I'm out.
Hopefully I'll have my US Composits resin in tomorrow or thursday. and the biaxial mat, which is how I plan to finish up the mold strength.
tomorrow I'm going to add yet more glass mat, and start planning out the baffle with dowel rods, and get everyone's opinion on that.